Localization Project Manager Course
Learn the foundations of project management and get job-ready skills with our localization course. Discover what the job is really about, all under the guidance of a seasoned industry professional.
"This course is extremely to the point and hands-on and will be very helpful for localization PM newbies and experienced project managers looking to "switch sides" alike. I truly enjoyed the assignments and live feedback. This course is an invaluable resource with a great mission!"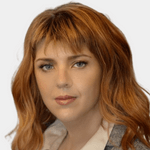 "This course brings value to everyone interested in taking their first steps into the localization world. I would recommend it especially to those interested in shifting their career because it will offer a real experience and will help you decide if this path is fit and right for you."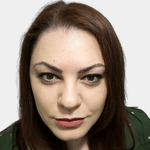 "The Localization Project Manager Course is one of the best courses I've attended so far. Andrej makes sure you understand every single step by providing you with all the information you need as a beginner. Moreover, he makes you learn in an active way to prove you actually got how to deal with specific tasks."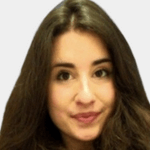 "As someone new to the industry, I found this course quite welcoming and insightful. The videos and assignments are short and to the point, but most of all, they are based on practical knowledge. Make sure to take notes, or pin them, as they can be part of your onboarding at a Localization company."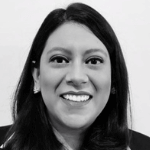 "The course was quite demanding but well-organized, which made the learning process enjoyable and pretty smooth. It was the best introduction to PM I could imagine, I am happy to continue this journey and I hope I'll make use of all the things Andrej tried to teach me :D"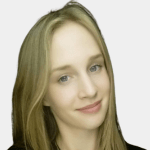 "The course was very clear and effective, straight to the point and at the same time very thorough. I also had an opportunity to practically put in use all the theoretical knowledge doing many practical assignments and exercises. It was like working on a real project using the skills gained in the course."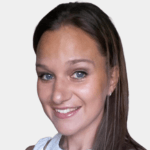 "This course is straight-forward, well-structured and instructions are easy to follow. You get to share a social space with Andrej and other students – a great way to check if you understand an issue correctly or get help if you get stuck with one of the tasks."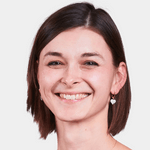 "Having completed the PM course as a person with no previous experience in this industry, I found it to be very informative and on-point. Andrej delivers the content in a comprehensive way, the platform is easy to navigate, and assignments are designed to apply the skills and knowledge you learn in practice."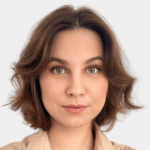 "The content was well-structured, and the assignments after each topic helped solidify my understanding. The highlight for me was the final certification assignments, where Andrej provided invaluable one-on-one feedback. Thanks to this course, I now feel confident in taking on a project management role."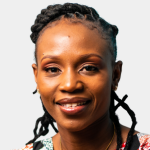 "I really enjoyed the online course by Localization Academy. The course was well planned and layed out, and super easy for me to follow. The examples and the assignments were very helpful to learn the ropes of localization project management. This course really helped me get ready for my new role."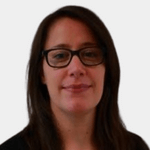 "The Localization Project Manager course surprised me very positively. First, the theory is presented step by step in a very accessible way, to then move on to practical tasks. The platform itself is very easy to navigate and the quality of the course is at a very high level. I truly enjoyed this course."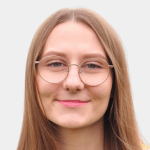 "The course is efficient - no fluff, giving learners fundamentals of localization project management. The micro-skills learned and practiced in the course can be transferable to many other roles in localization, business in general (and even personal life)."
"The Localization Project Manager course was very helpful for me. It let me see the localization process from a different angle as I'm a game localization editor. I liked the structure and content, and Andrej was very nice while discussing my assignments with me."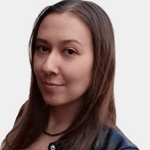 "This is a comprehensive, but also an easy-to-follow course, which is ideal for localization specialists who aspire to become managers. Upon taking this course, my questions and doubts have been cleared and I feel more prepared to start my career as a project manager."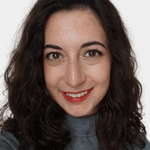 "If you are new to the localization industry, do yourself a favor and join this course. Andrej covers all important topics in a simple, easy-to-understand way and gives a lot of examples. Most importantly, he is there to patiently answer all your questions and help out in all learning stages."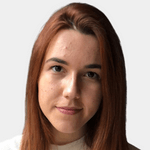 "Andrej is such a talented instructor, teaching all the features concerning the work of a skilled PM is his natural gift. He is very careful and responsive and through this comprehensive course, I have acquired valuable knowledge that may be of help to me in my future career. Thank you for your humanity and friendliness as well!"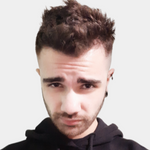 "As a working in-house LPM, I found this course extremely useful because it gave me a different perspective on my daily tasks. I would totally recommend the course for anyone who needs to lay a good foundation by practising in a friendly and creative environment. 10/10!"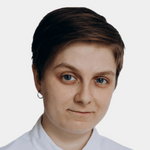 "In a couple of weeks, I learned so much about the lifetime of a project; from defining the scope, creating a budget, to scheduling and communicating with stakeholders. What I like about this course is that you do everything yourself with an assessment from Andrej."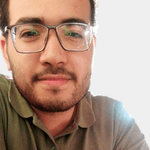 "The online course is well-structured with a really hands-on approach. All the lessons are effectively explained and explore all the practical aspects of Localization Project Management. It is a complete training both for beginners and professionals already working in the Localization industry."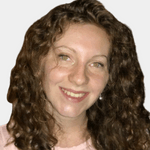 "A valuable source for aspiring Localization Project Managers. Andrej explains the basics in a comprehensible and enjoyable way. If you are making your first steps in the industry, this is a proper place to start."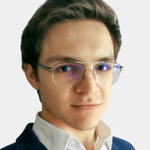 "Regardless of being new to localization, the Project Manager course provides great insight into the industry. The lessons are well structured and organized, and the explanations are clear and on point. Unlike other courses, I was able to grasp the concepts and to learn by doing the tasks involved!"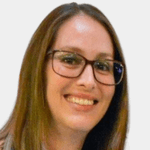 "This is a really well-structured course, with lessons that follow a logical progression and practical assignments that build on each other. Andrej is a knowledgeable tutor who truly cares about creating a meaningful and effective learning environment."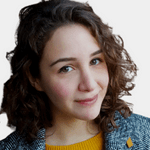 "Forget boring courses filled with theory and get ready to roll up your sleeves. This course is packed with practical concepts for immediate application. Andrej will challenge you with real case scenarios and he won't hand you the solution on a silver platter, but he will give you all the resources you need to find it."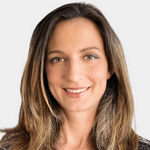 "The course was great, everything was explained in a simple way, so it was easy to understand and apply in practice. I have a much better idea of other processes (apart from translation)."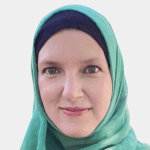 "A professional course with lots practical tasks and a friendly expert in the matter of localization project management guiding you through 2 weeks. Whether you're looking for a localization/translation project management career or want to know if the role's for you, this course's a wonderful choice. :)"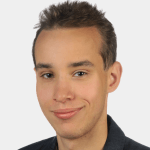 "I truly enjoyed the course. Andrej was clear, prepared, and effective in conveying information. The assignments and the final chat on Zoom were key to understanding and applying the concepts explained in the modules."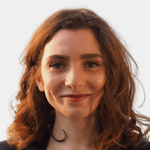 "The course is well-structured and has challenging assignments that help you learn. Additionally, Andrej provides detailed feedback, and is happy to answer any questions you might have. I highly recommend it to anyone interested in localization project management."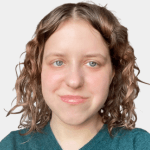 "The LPM course was really intense. It covers all the essential aspects of Localization Project Management. The skillful combination of theory and practice makes this course very useful for both beginners and experienced professionals."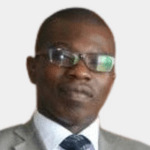 "Thank you so much! I really enjoyed this course. I learned way more than I expected. Great value!"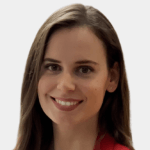 "Each lesson was very clear, and I like the possibility to watch the video lessons during the day and then to talk them through with the teacher during the daily meetings. If you want to really get to know what a project manager does, learn new skills and practice them, I truly recommend this course!"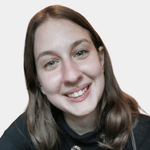 "This is a comprehensive course for everyone who wants to learn the basics of a project manager's role and works, the budget and scheduling parts are especially useful. The course is good for beginners and experienced PMs as well, at least you can get to know more about the working environment of a localization company."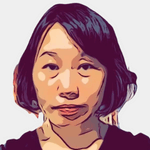 "The course is among the most complete one can find online. The lessons are distributed so that concepts are assimilated gradually, at the end I was able to develop my own effective strategy. Basically, it gives the opportunity to grow professionally in a comprehensive way, thanks also to Andrej's valuable advice."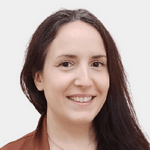 "The course was really insightful and it has been helpful to me throughout the project I am working on. Everything is really going well thanks to you and the things I learned from the course."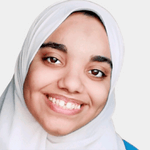 "Before starting the course, I didn't know much about project management, but two weeks of lessons, assignments, and meetings taught me the fundamentals to manage two simulated projects on my own. The immediate application of learned concepts was essential and made the experience both challenging and rewarding!"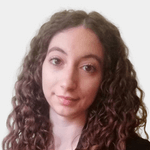 "The Localization Management Bootcamp is a unique hands-on course that gives a real insight into the everyday duties of a localization project manager. The course was very well organised and presented and we had a lot of support from Andrej as we went through every aspect of project management."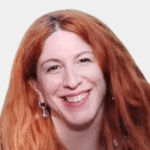 "From zero... to localization hero! This course and the following simulation taught me the fundamentals of a brand new job in less than two months, prompted me to get creative, and definitely challenged my problem-solving skills!"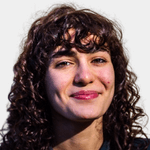 "This boot camp helped me consolidate and systematize the knowledge and experience I had from the industry, as well as taught me many practical aspects of the job of a project manager. I strongly recommend it to people who want to start their journey as localization PMS."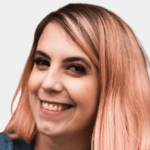 "I loved Andrej's Localization Project Manager course! It delivered essential localization project concepts clearly and concisely, clarifying how project managers plan and budget a project, which could have become somewhat unclear behind automation."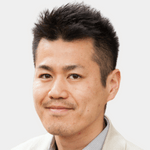 "The course is simply fantastic! Before the course, I wouldn't have known where to start, nor would I have been able to apply for the role of PM. Thanks to this course, I will now start an internship for this position and I look forward to applying everything I've learned so far."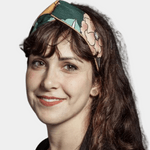 "The 5-week Bootcamp was tough, but I loved its hands-on approach! We didn't just cover the basics of localization project management, we actually learnt how to face real problems and to think about innovative solutions to them."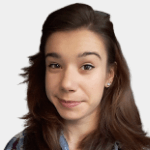 "The most important part of this training was the simulation because it was a safe environment to explore the project management field, make your own mistakes and learn from them. I am very happy to have completed this bootcamp and having a great mentor guiding me through."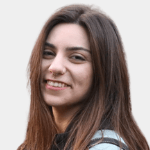 "The Bootcamp about Localization Project Management organized by Andrej was great! In a few weeks, I learned how translation projects are handled, from start to finish. Everything I learned was very practical and challenging. Andrej is a great teacher, very prepared and helpful!"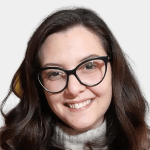 "I found the course very insightful and complete. I now feel more confident about the skills learned throughout the boot camp. Being able to participate in the simulation was a challenging experience and it really shows you what the real deal is. Andrej was very encouraging and always provided great feedback."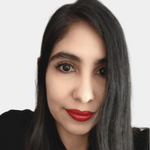 "I'm so glad I got to be in this bootcamp because now I know who I'd like to be in the future and how to put my managing and empathic skills to good use. This bootcamp is so well explained that even those who have never had anything to do with project management can easily become one step-by-step."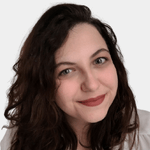 "The fact that it is designed as a learning by doing training, helps feel what kind of issues may arise when managing projects. Andrej also made it easier and productive with the daily live sessions, which made us keep up with the course and solve doubts and problems quickly."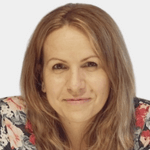 "I recommend this Bootcamp to anyone who intends to become a Localization Project Manager. In 5 weeks you will acquire an in-depth knowledge of the profession. Andrej is a great teacher, he helped me not only learning but also organizing and structuring the work to be done. A complete training."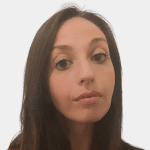 "Localization Academy has taught me many new tools and skills related to Localization that I previously didn't know about before. I would recommend it for anyone who is interested and/or wants to take the first step towards a Localization career path."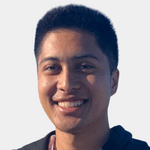 "This course is a great choice for anyone who wants to try their hand at managing localization projects. Andrej is never afraid of sharing his knowledge of the localization industry, while keeping things light and fun! The thing I liked the most is the focus on the practical side of day-to-day tasks and processes."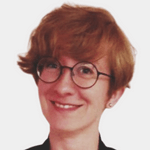 "After five intensive weeks, I might say that I learned quite a lot about the industry. If you think you are someone who loves setting new challenges, can handle pressure, and eager to boost your communication and organization skills, then this Bootcamp would be the best suit for you."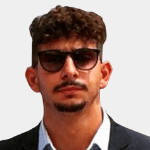 "I truly enjoyed the Bootcamp, so I'm writing to you because I wanted to thank you again for everything you've taught me. I'm confident I've learned a lot thanks to you and this project, not only about Project Management but also about myself. I found out I honestly want to do this in life."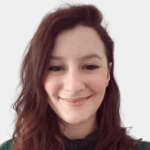 "This has been an ingeniously organized bootcamp. I have learned so much in a practical way, that I can apply immediately to a relevant working environment."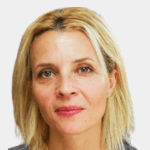 "I believe Localization Academy is a great choice for people wanting to get into the field and start working as a Junior Project Manager at a Language Services Provider company. It covers different topics on both soft skills and hard skills needed for this job."
Your journey as a localization project manager begins by learning the fundamentals. We'll teach you every aspect of planning and executing a project. This is a self-paced online course that doesn't require any previous experience!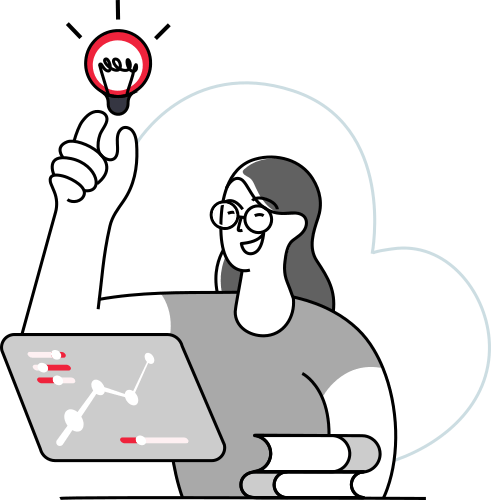 At the end you'll be able to: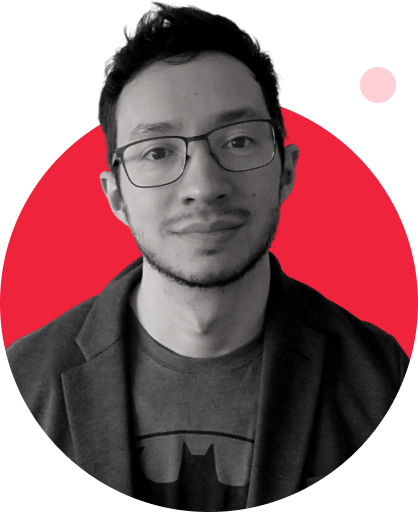 Hey, I'm Andrej! I started my localization career when I was 19 and learned pretty much everything on the job. I believe you can do the same – we learn best by rolling up our sleeves and doing the job. That's why I started Localization Academy after 17 years in the industry.
I worked as a project/program manager for the biggest part of my career. I'm here to share my experience from both the client and vendor side so that you can also enjoy a successful and rewarding career in localization.
In my free time, I climb, dance, and play games. I'm not your typical stuffy-suit industry veteran — there will be lots of smiles and stories… and probably a little swearing!
Invest in your growth and discover a job that pays $77,000 on average in the US.
Learn the basics of project management and see if this career is for you.
Earn your course certificate by completing a set of final assignments to prove you got it.
Frequently asked questions
Do I need any prior knowledge to start the LPM course?
Nope, we'll teach you everything you need to know from scratch. All you need is a reliable internet connection, a computer… and some good coffee helps too!
Do you issue a certificate for completing the course?
Yes, our course comes with certification (see sample). But you'll need to earn it by submitting the final assignments. Watching the videos is not enough... you're in this to learn something, right? 😉
What type of job will a localization course help me to get?
Typically, our graduates go on to find a position as junior localization project managers or project coordinators.
Can my company pay for the course?
Absolutely! Your company can use their credit or debit card to pay for your course. Please don't forget to enter your company's tax information during checkout on Stripe. You'll get an invoice and a receipt right after making the purchase.
What is the course format?
If you've ever taken a Udemy course, you'll feel at home. You will encounter structured video lessons and assignments. We also have a community platform on Discord where you can engage with other students and instructors.
What TMS do you use for the course?
We use one of the most popular platforms Phrase. You'll have a license during your participation in the course.
I'm working/studying. Will I have time for this?
Absolutely. We've recently made the course fully self-paced, so you can take as much time as you need to get through the lessons and do your assignments. There's no expiration date on your access to the course.
Will I be able to get a job with your certificate?
We don't guarantee that you'll get a job right at the end of your course. There are many factors that affect whether you get hired or not. 
Our main goal is to help you discover what it's like to work as a localization project manager and give you an advantage when looking for a job.
Should I first work as a translator before pursuing PM career?
A lot of our students come from a translation background. It certainly helps if you have a personal experience from "the other side", but you don't need to be a translator in order to become a good localization project manager. 
Our instructor Andrej has never done any translation (for the sake of everyone). And he did fairly well when it comes to managing projects 🙂